Daily changing music and social program
The Berchtesgaden Emmaus Circuit leads from the collegiate church at Schlossplatz to the Franciscan church. Via the Christuskirche it continues to the Kalvarienberg with a wonderful view of Berchtesgaden. Along the Soleleitungssteg, the path leads to the Chapel of the Beatitudes with panoramic views of the surrounding mountains. The Way of the Beatitudes leads down to the parish church and the castle square. During Berchtesgaden Advent, around 80 lanterns illuminate the circular path.
Information:
Please carry a flashlight and follow the signs. The path is not barrier-free or suitable for strollers and takes about an hour.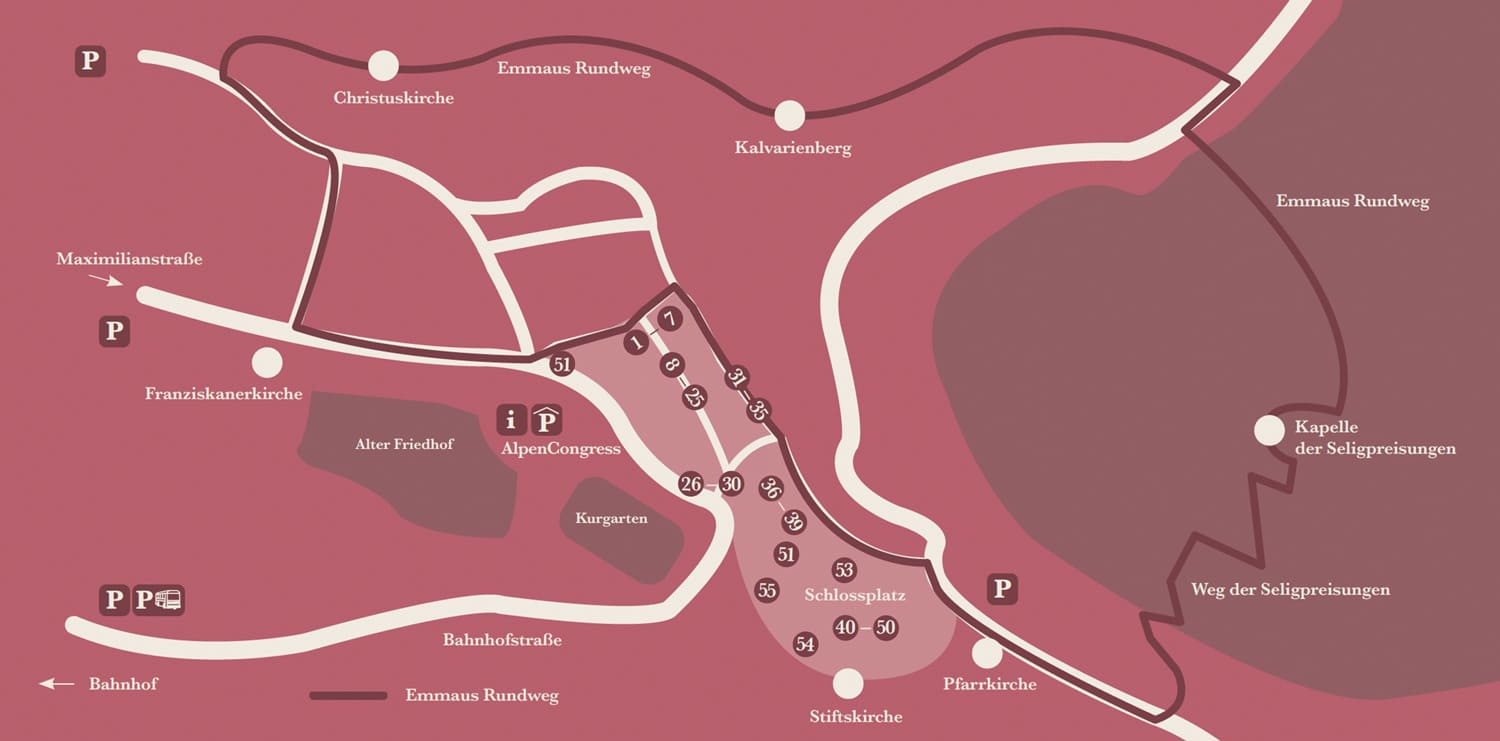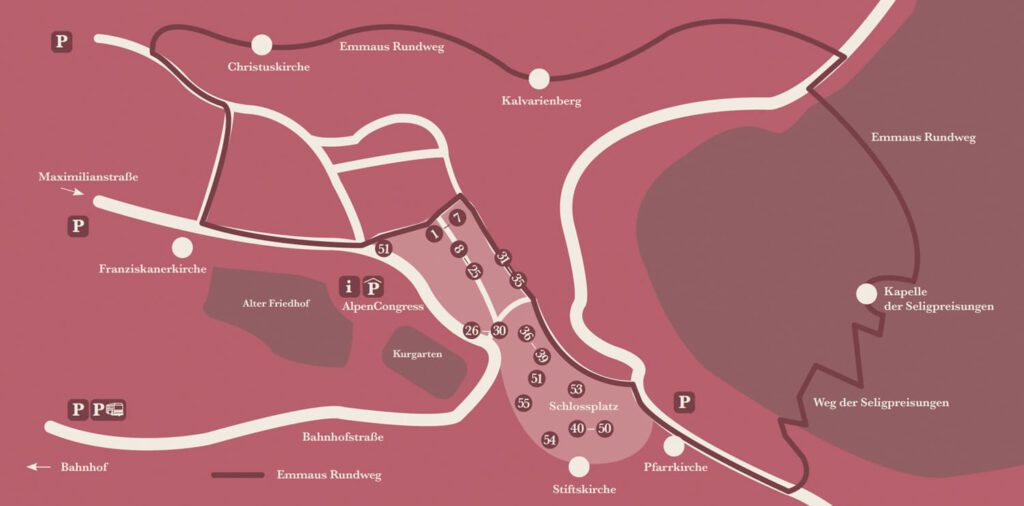 The historic town center of Berchtesgaden forms the atmospheric backdrop for the Berchtesgaden Advent. The mighty Watzmann mountain towers over the town houses, the collegiate church and the royal castle and watches over the Berchtesgaden Advent. But not only the imposing mountain backdrop, but also the traditional customs, traditional craftsmanship and alpine folk music characterize the Berchtesgaden Advent and make it so unique in Bavaria.